Facilities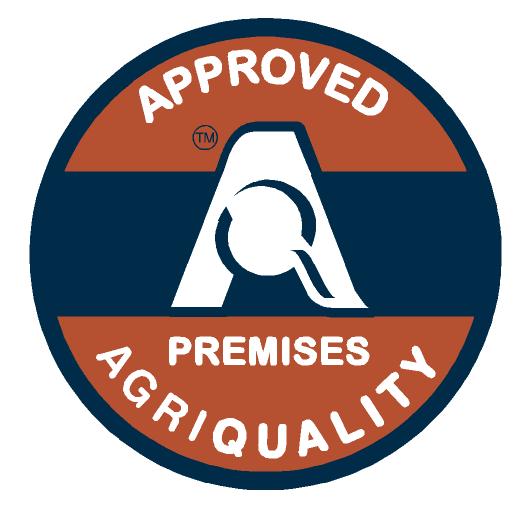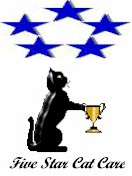 Our Christchurch Cattery has been purposely built with Office, Kitchen, Isolation Unit, Laundry, Toilet and 50 Individual rooms including a patio area. Adjoining units are available for families. We also have 2 Deluxe rooms available. Our building has been constructed of insulated panel. We have installed under floor heating to provide a warm cozy facility in winter. Each unit measures 2 meters in length, 1 meter in width, 2 meters in height with a cat door to allow 24 hour access to individual patio area, all in a country environment.
We exceed the minimum standards of both the code of welfare for companion cats and temporary housing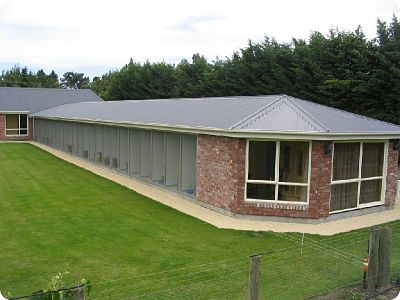 Cattery showing outdoor area of standard units, Deluxe units at this end.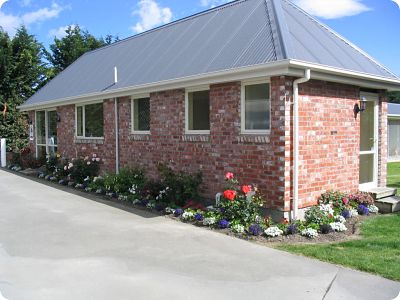 Office, Kitchen, Isolation Unit, Laundry & Toilet all purpose built for Cattery
Above Photo's show Inside view of Deluxe Unit
View of inside Hallway where units are entered for feeding & servicing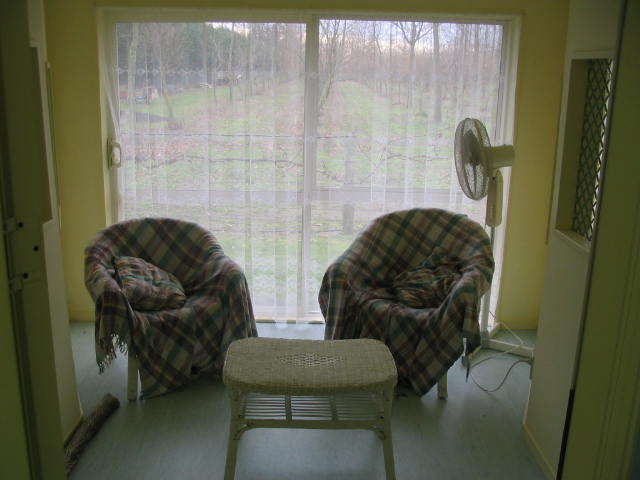 Visiting Area
Indoor & Outdoor Views of Standard Units - adjoining units have a cat door between 2 standard units
Click on the following Pictures to view pages
Charges

Isolation Unit

Sleeping Facilities

Keeping in touch - Photo's

Photo Gallery

Office Hours

All-ages

Reviews

Terms & Conditions

Feeding

Map

Home
Christchurch Cattery, Christchurch Catteries, Ch Ch Cats, Kittens, Canterbury, Canterbury Cattery, Canterbury Catteries, Ali Cats Cattery, Cattery, Catteries
Christchurch Cattery, Christchurch Catteries, Ch Ch Cats, Kittens, Canterbury, Canterbury Cattery, Canterbury Catteries, Ali Cats Cattery, Cattery, Catteries
Christchurch Cattery, Christchurch Catteries, Ch Ch Cats, Kittens, Canterbury, Canterbury Cattery, Canterbury Catteries, Ali Cats Cattery, Cattery, Catteries
Christchurch Cattery, Christchurch Catteries, Ch Ch Cats, Kittens, Canterbury, Canterbury Cattery, Canterbury Catteries, Ali Cats Cattery, Cattery, Catteries
Christchurch Cattery, Christchurch Catteries, Ch Ch Cats, Kittens, Canterbury, Canterbury Cattery, Canterbury Catteries, Ali Cats Cattery, Cattery, Catteries
Christchurch Cattery, Christchurch Catteries, Ch Ch Cats, Kittens, Canterbury, Canterbury Cattery, Canterbury Catteries, Ali Cats Cattery, Cattery, Catteries
Christchurch Cattery, Christchurch Catteries, Ch Ch Cats, Kittens, Canterbury, Canterbury Cattery, Canterbury Catteries, Ali Cats Cattery, Cattery, Catteries
Ch Ch Catteries, Ch Ch Cattery, Catteries ChCh, Catteries Ch Ch, Cat Boarding Christchurch, Cat Boarding Christchurch, Cat Boarding ChCh, Cat Boarding Ch Ch
Ch Ch Catteries, Ch Ch Cattery, Catteries ChCh, Catteries Ch Ch, Cat Boarding Christchurch, Cat Boarding Christchurch, Cat Boarding ChCh, Cat Boarding Ch Ch
Ch Ch Catteries, Ch Ch Cattery, Catteries ChCh, Catteries Ch Ch, Cat Boarding Christchurch, Cat Boarding Christchurch, Cat Boarding ChCh, Cat Boarding Ch Ch
Ch Ch Catteries, Ch Ch Cattery, Catteries ChCh, Catteries Ch Ch, Cat Boarding Christchurch, Cat Boarding Christchurch, Cat Boarding ChCh, Cat Boarding Ch Ch
Ch Ch Catteries, Ch Ch Cattery, Catteries ChCh, Catteries Ch Ch, Cat Boarding Christchurch, Cat Boarding Christchurch, Cat Boarding ChCh, Cat Boarding Ch Ch
Ch Ch Catteries, Ch Ch Cattery, Catteries ChCh, Catteries Ch Ch, Cat Boarding Christchurch, Cat Boarding Christchurch, Cat Boarding ChCh, Cat Boarding Ch Ch